Electronic Assembly
Our electronic assembly facility allows us to offer customers a comprehensive range of manufacturing options to suit their needs.  
Whether its small volume, quick turnaround prototype builds, or larger volume scheduled production runs to meet your delivery timescales.
Our core values ensure we remain flexible to accommodate and deliver your projects.  We use our expertise to support you throughout, flex our production to meet your demands, and commit to giving you the best service possible.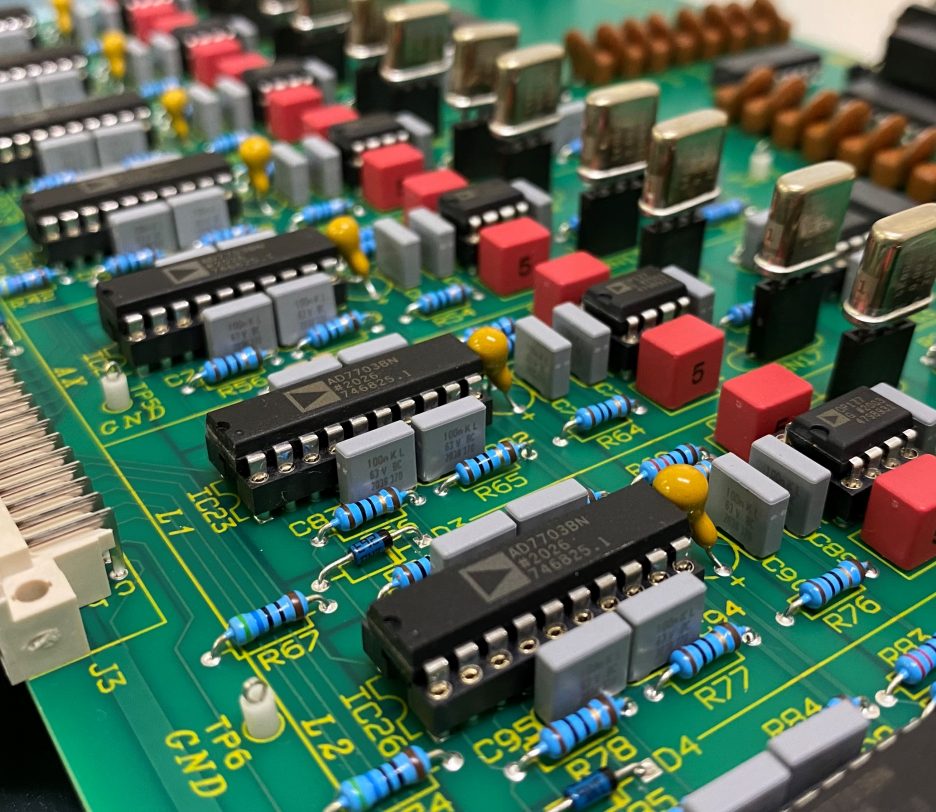 Electronic assembly services include:
Small volume, quick turnaround PCB assembly
Small to medium volume production PCB assembly
Electromechanical assembly
Programming and functional testing services
Box and Panel Build
Wiring
PCB repair and rework
Conformal Coating
Encapsulation and potting
Assembly capabilities include:
Surface mount and/or through hole PCB assembly.  Single or double sided
Assembly down to 0201 size using our multiple surface mount assembly lines
All assembly carried out to IPC-A-610 class 2 as standard. Class 3 is available if required
All assembly work carried out on our fully electrostatic protected shop floor
All our PCB assemblies are cleaned, whether it be a manual clean, an aqueous clean, or an ultrasonic clean
First article electronic comparison inspection
High magnification optical inspection
Automated Optical Inspection (A.O.I)
BGA Placement / removal / reballing / X-ray
Non-RoHS assembly if required
Simply contact us and we'll be happy to discuss your prototype and production requirements.