Isotopx
This north-west based customer is a world leader in mass spectrometer manufacture, specialising in Thermal Ionization Mass Spectrometers (TIMS).
Their scientific instruments are not manufactured in volume quantities, and the electronic sub-systems span an extremely demanding range of applications, from HV control to the conditioning and processing of extremely low voltage signals. Therefore, it's critical that the circuit designs used in any of their instruments are not compromised in any way by the manufacturing process.
Here is the background and what Isotopx have to say about us…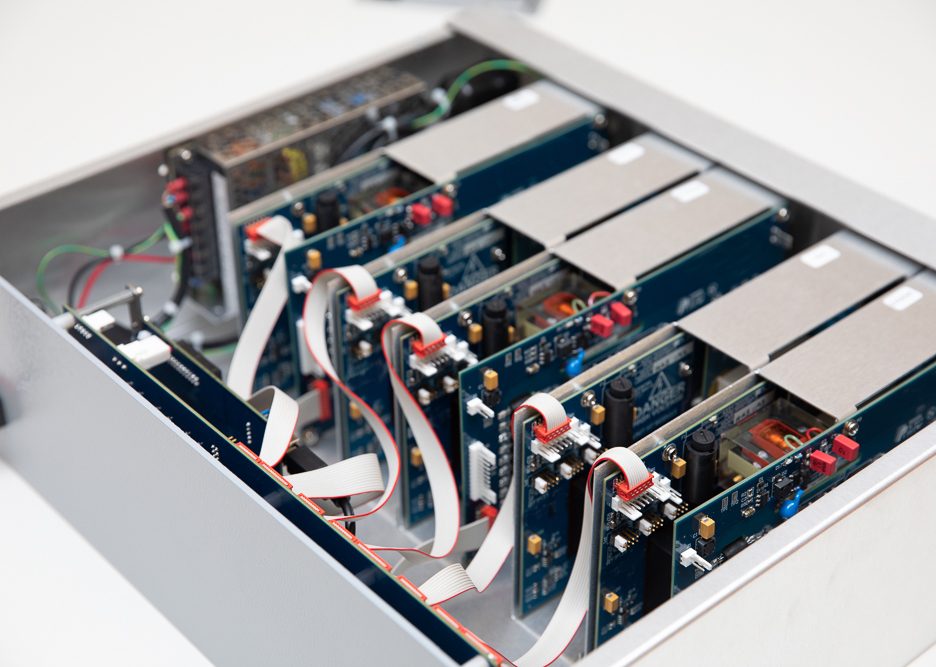 The background
Thanks to their successful products, Isotopx have grown rapidly. The sub-systems from their existing suppliers were taking their own engineers and scientists more and more time to diagnose faults and debug. This impacted on their product development and caused a downturn in their production.
They needed to find a supplier who understood the importance of stringent process control, not just in manufacture, but also in pre-delivery test and measurement. The supplier needed to deliver complex electronics, that worked first time with little or no technical post-delivery intervention.
They also needed a supplier who could take the lead in resolving documentation issues associated with many of their products and feedback the necessary changes to the design team.
What Isotopx say
"Nyquist had already undertaken a few of our development and build projects, so they were already a known trusted supplier. We approached them with a view to sub-contracting the bulk of our electronic assembly requirements.
They had the technical competency to undertake the demanding assembly and functional testing of our electronics. It was important their team could develop the processes and procedures required to ensure quality, to a level on which we could depend. In addition, their workmanship and trust, coupled with the usual commercial requirements of competitive pricing, enabled us to build a solid partnership.
This was strengthened further when Nyquist Limited became Nyquist Technologies limited at the end of 2016.  The new owners visited us in the first week to suggest several new initiatives to the benefit of both parties. They are now our go-to electronics subcontractor.
We are very happy with our relationship with Nyquist and look forward to working with them for many years to come."
Zenon Palacz, Director
We're very happy with our relationship with Nyquist, who we've been working with as a production partner since 2011. We know we can rely on them not only for a quality product, but to help enhance our reputation with our own customers