DiscreteHeat Company Ltd
This Manchester based heating manufacturer are an industry leader with their product ThermaSkirt. 
ThermaSkirt is a unique radiant heating system disguised as a skirting board that is claimed to be more energy efficient and cost effective than traditional panel heaters. Their success has seen them install their products in commercial and residential sectors.
Here is the background and what DiscreteHeat have to say about us…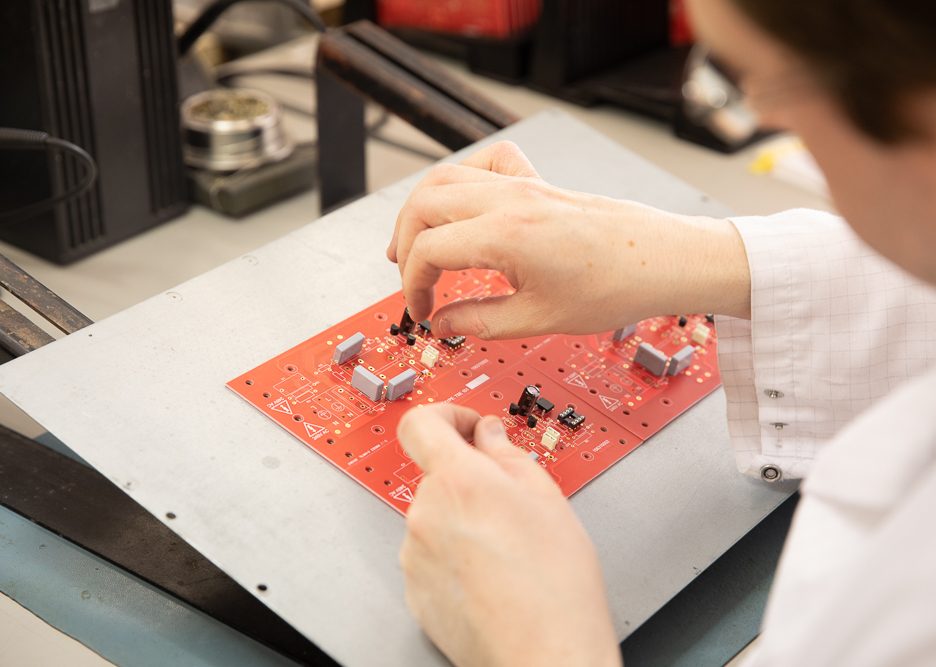 The background
This company needed to get their product, ThermaSkirt, to market.  With limited capability in electronic design and manufacture, they were referred to us as we had the design and development capabilities they required.
The limitations of the PCB dimensions was the main challenge of this design.  Real estate on the board was very limited which proved difficult when incorporating the mains voltage circuitry. Despite this, we were able to design a working prototype which conformed to all their requirements and met the relevant safety standards.
The PCB specifications were accurately calculated in order to adhere to the creepage and clearance rules, mainly due to the mains voltages, and this was constantly reviewed during the concept stage of the design process, the verification stage, and through to final sign off.
We created our own firmware which gave us the flexibility to adjust the code as required, and embedded test routines which made production testing easier.
What DiscreteHeat say
"Following our first meeting with Nyquist it was clear their guidance was key in the success of our project. Their electronics and PCB design experience was crucial in bringing this product to life.
The design brief evolved quickly, with the heating controller going through their standard design process. They consulted with us at all times throughout the many stages of development.
Nyquist created a working prototype which helped debug and iron out all initial issues. Once the design had passed the acceptance testing, Nyquist produced the first issue production run, and since then the demand for ThermaSkirt has continued to grow year on year.
Nyquist made the whole process of getting our ThermaSkirt to market seamless.  From concept stage, through the design process, design verification, right through to final product sign off and acceptance.
Over the years Nyquist have developed other products for us, and these are all included in their stock holding. We can call off product at any given time which allows us to plan more efficiently and meet our demands and requirements.
We have worked in partnership with Nyquist for many years and we are grateful for their help and assistance over this time."
Martin Wadsworth, Managing Director
Nyquist have always successfully managed our projects from concept, through to prototype and delivery of finished builds. Even when there was a component delay, Nyquist rescheduled their production plans to accommodate the changing situation. This never compromised the quality of their work or ability to complete the work on time.